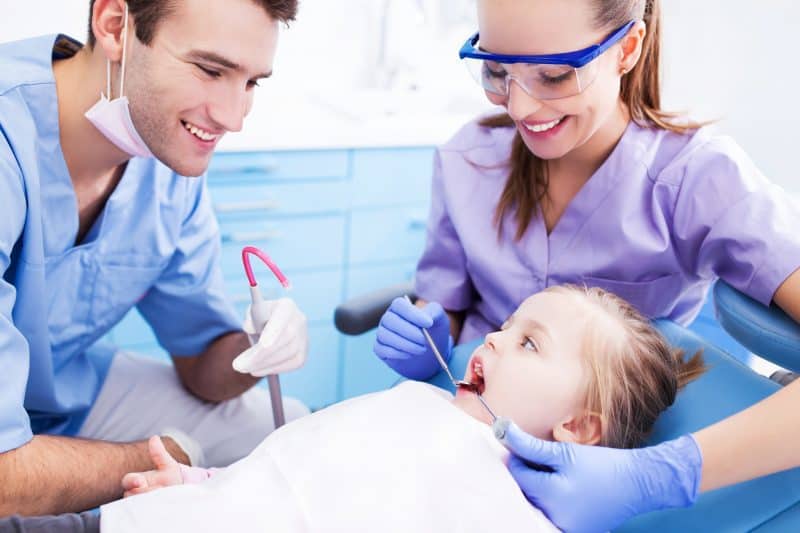 In a dentist's office, a dental hygienist is probably the person patients will interact with most, even more than the dentist in many cases. More than just a technical position, the dental hygienist role is critical to the success of the entire dental practice.
What Is a Dental Hygienist?
A dental hygienist works very closely with the dentist to provide patient care and oral health advice. In many dental offices, this person performs teeth cleanings, flossing, and patient screenings. Through pre-exams, the hygienist lets the dentist know what to look out for during your visit. They also assist the dentist with fillings, sealants, taking X-rays, and performing other procedures.
Avoiding tooth loss and gum disease is vitally important to your dental and overall health. So what makes a great dental hygienist? Here are 6 qualities that top the list.
Dental Science Education
Proper qualifications are an obvious starting point. Regulations regarding a dental hygienist's responsibilities differ from state to state. However, the ADA requires all hygienists to have graduated from a community or technical college, dental school, or university. Dental hygienists must also pass national and state licensure examinations and an approved radiology course. They will then be licensed to administer local and general anesthesia and sealants.
Communication and People Skills
It takes a unique personality to be able to put patients at ease and also to advise them professionally about their oral health. Not everyone has the necessary balance of authority, humor, calmness, and general likability that makes a dental hygienist great. Someone in this role should be able to answer both simple and detailed questions clearly and calmly.
Patience
Anyone in a dental hygienist position must be compassionate and patient with people who are afraid or in pain. As a part of teaching patients best practices for ideal oral health, a dental hygienist is constantly explaining proper procedures for tooth brushing, flossing, and maintaining nutrition. They often give the same explanations and answer the same questions over and over. Working with children, as many dentists do, requires an even higher level of patience.
Love for the Job
Dental workers are often portrayed in movies or TV shows as being hyper-enthusiastic about their jobs. In fact, this is exactly the type of person you want! Oral hygiene is not everyone's favorite task, so getting advice from someone who really cares can go a long way. A dental hygienist who is passionate about the importance and benefits of proper dental care can be a great role model to patients.
Detail-Oriented
A good dental hygienist has to multitask throughout the entire day. Tooth brushing, flossing, and scraping plaque are meticulous jobs. At the same time they are working on your teeth, they are looking for possible symptoms, conditions or red flags — all while making you feel at ease. It takes a great deal of care and attention to detail to do this job well.
Steady Hand and Gentle Touch
Within the very small workspace of the human mouth there is not a lot of room for error. The slightest contact with a sensitive tooth can cause real pain for patients. A heavy hand or a slip during flossing or scraping is not something a patient will soon forget. Thus, it's essential that a dental hygienist work gently and expertly within this small space.