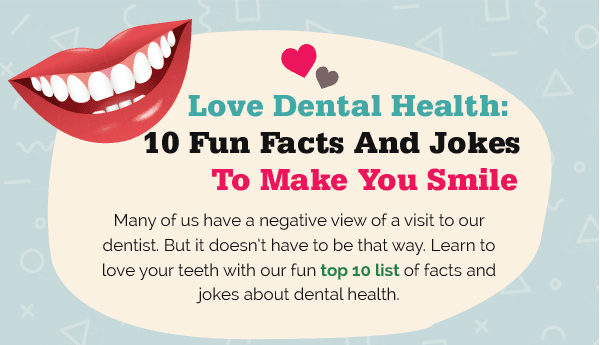 No matter who you are, a beautiful smile can make a great first impression. But, if you aren't confident about your teeth, it can be hard to break into that smile.

For adults and children alike, many of us have a fear of visiting the dentist. But, it is our dentist who will give us that sparkling smile.

So, how about we start to change that view? Why not start to love your dentist with this fun top 10 list of facts and jokes about dental health.

You will be educated and entertained in equal measure. There's no need to worry, dental health can make you smile.