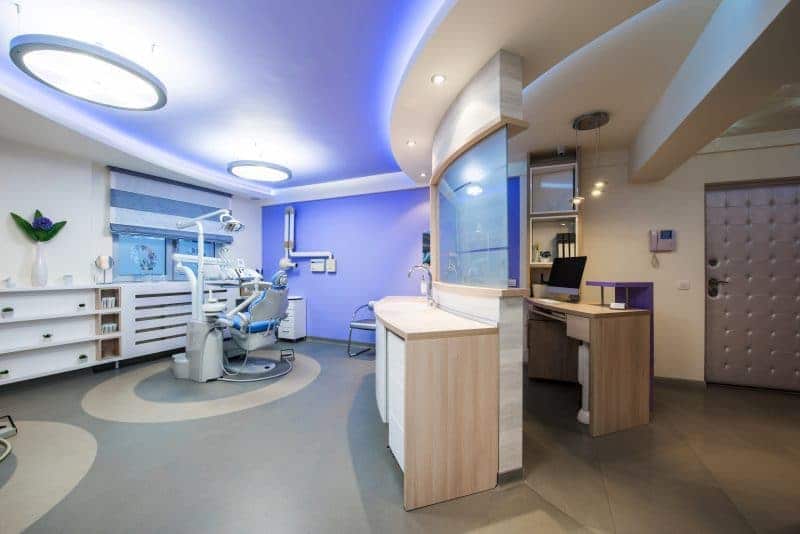 Your dental office's design can shape the way that patients experience their visits. Certain designs can also make your office a more productive place. Of course, your practice's interior design might not need the same features as other dental offices. You have unique needs that you should think about before committing to any big changes.
If you want to change your dental office's look, consider some of these popular dental office design ideas.
Make Waiting Areas Fun for Children
Children don't want to sit quietly while they wait for their appointments. Most of them would rather play with toys in a fun environment. By creating a separate waiting room for young children, you can make them happy while shielding adults from too much activity.
When designing a dental waiting room for children, use bright colors that they will love. Fill the room with soft materials that will prevent injuries. Place a variety of toys and games throughout the waiting room so the kids stay entertained.
Provide a Comfortable Place to Relax
You've probably seen many dental waiting rooms that offer little more than old magazines and uncomfortable chairs. Unless your practice has wait times under five minutes, you should consider designing a waiting room where patients can relax.
Replace plastic chairs with the types of soft, supportive chairs that you have at home. Provide new magazines, books and a television to help patients pass the time.
The approach that you take should depend on what your patients like. Some patients may prefer a country club setting. Others might like a sleek, minimalist design. Talk to your patients to learn more about their preferences so you choose designs that will appeal to them.
Let Your Patients Connect With Nature
Researchers know that people who spend time in nature experience lower levels of stress and anxiety than those who never connect with the outdoors. Since 30 to 40 million people in the United States have dental phobias that can cause excessive anxiety, it makes sense for dentists to introduce more nature into their offices.
You have several options for bringing nature into your office. Popular designs include:
Placing potted plants throughout the office.
Installing a skylight so patients can see the outdoors while undergoing procedures.
Using large windows that let patients enjoy outdoor views.
Talk to your patients about what design features would make them feel more relaxed. It's worth changing your dental office design even if it only lowers anxiety levels by small amounts. Feeling a little more comfortable could cause the difference between a patient who never visits the dentist and one who visits for regular cleanings and other services.
Use Design to Entertain Patients
Most patients don't have dental phobias that prevent them from going to the dentist, but they still don't enjoy cleanings and procedures. You can make the experience more entertaining by installing television screens on the ceilings. When patients lean back in their chairs, they can watch a movie, television show, game or other type of content that can make the procedure more tolerable.
A television can also distract patients from painful or annoying aspects of some procedures. Instead of feeling stressed and bored when they come to your office, patients will find that a TV makes them feel more at home.
A fresh design could revolutionize the way your office operates. With the right changes, you can make your patients happier and provide a nicer environment for your staff. Take time to research your options. Pinterest, Etsy and design websites can help you discover innovative options that make your redesigned office look amazing.