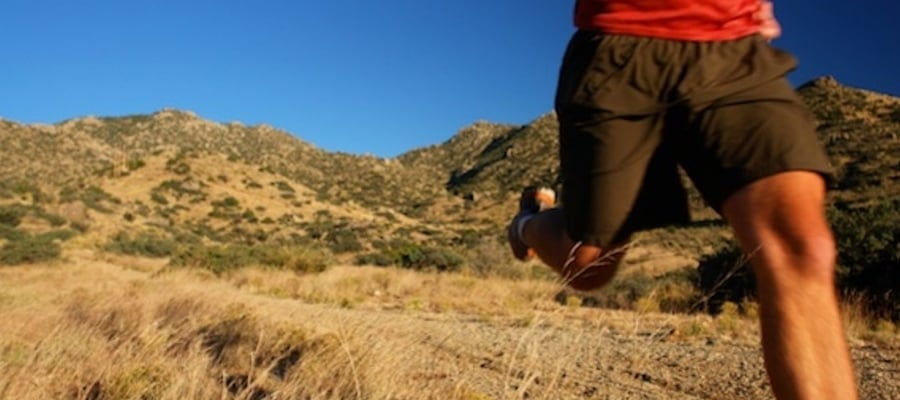 Getting Your Summer Body For Less
"Whatever time of year it happens to be, staying healthy should be a priority."
As the Cold Winter Weather begin to come to an end, Summer will be here in no time. Spring is knocking on the door which makes this the perfect season for getting in shape. People tend to be less active throughout the cold weather months and that means weight gain. When you have to hide under thick clothing; having ripped abs isn't a necessity. But once March rolls around, everyone wants a summer body.
Whatever time of year it happens to be, staying healthy should be a priority. This article is written to offer you ideas for getting that sexy toned body ready for the hot summer months. You won't have to break the bank to do this either and just getting some basic items will put you on a quest to success.
Nutrition
If you want a leaner more attractive figure/physique for your summer body, you have to eat right. Not in a sense of starving yourself to death, but just with some of the basic products that helps you lose fat and build muscle tone. Here are some items you'll definitely want to incorporate into your diet.
Water

is numero uno (#1). Besides staying properly hydrated, water flushes your system of impurities and keeps you regular. Drinking water throughout the day is a must. Muscles are 70% water which makes it self explanatory.

Protein

fuels the body and primes it for growth. Foods such as lean meats, red meats, and fish are full of protein. You can also supplement meals with protein drinks, making them highly convenient.

Fruits/Veggies & Grains

are full of macro-nutrients. These nutrients give us energy, improves digestion, immune function or basically nutrients that keep us from getting sick.
Training & Equipment
Nope, you don't have to be a fitness model or bodybuilder if training with weights. Weight training strengthens your body and tones the muscles, tendons, and ligaments. Just having some basic items incorporated with exercising makes a world of difference in achieving your ideal summer body. Items needed:
Dumbbells

are very versatile and offers a wide range of exercises. DBs between 5-15lbs are perfect for toning and sculpting.

Bench

is also versatile as you can do many exercises with it. It also gives you balance while training.
For beginners or low impact training, that's all you need to get started. Next are some compound exercises that'll get your body growing as a whole, rather than focusing on one (singular) body part.
Bodyweight Squats

will tone and strengthen your entire lower body (LB) while stimulating fat reduction. LB workouts are demanding compared to upper-body, but give the best results.

Walking

is basic but effective. Walking improves cardiovascular, burns calories, and reduces stress.

Calisthenics

such as sit-ups, push-ups, lunges, or stair walks build muscle and burns fat. Jogging in beach sand or any bodyweight movement with repetitions.
*Gym Memberships at Discounted Rates*
Income Discounts

are available in some areas and if you decide to join a gym, may help you get a discount.  New members usually get lower rates for signing up. With the economy in it's current bad state, many gyms offer dramatic discounts by working with its members during these hard times. Having high medical bills, lower income, or if you're unemployed; gyms nowadays will cut the bill in half to help you. Showing some type of proof like pay stubs or unemployment benefits proof is required.

 

Health Insurance

has the ability to give you lower priced gym memberships as well and if you already have insurance, you may qualify for it. Health Insurance companies save big money because the healthier you are, insurers spend smaller amounts covering you. Call or check with your insurance company to see what programs they have because some plans will cover the cost entirely.

  

Community Centers/YMCA

are gold mines. Most centers have top notch gyms with high quality equipment in them. If you're a resident in that area, these centers usually waive any fees to use the facility. If you're not a resident, you probably will get a reduced rate.
Mobile apps can now be used for helping people stay on track with their training regimen also. Many apps have innovative technology which lets you track (calories burned), (miles walked/run), and (monitors your heart rate). For more info on these apps, click here.
This is just a short breakdown of the foundation principles. A regimen of 3 to 4 days a week will suffice while resting on the other days, will get you ready for summer. Remember "Rome Wasn't Built In A Day" and stay consistent. Summer body or not, we ought to take to time to take care of our bodies year round. These tips are executable regardless of what time of year it is.