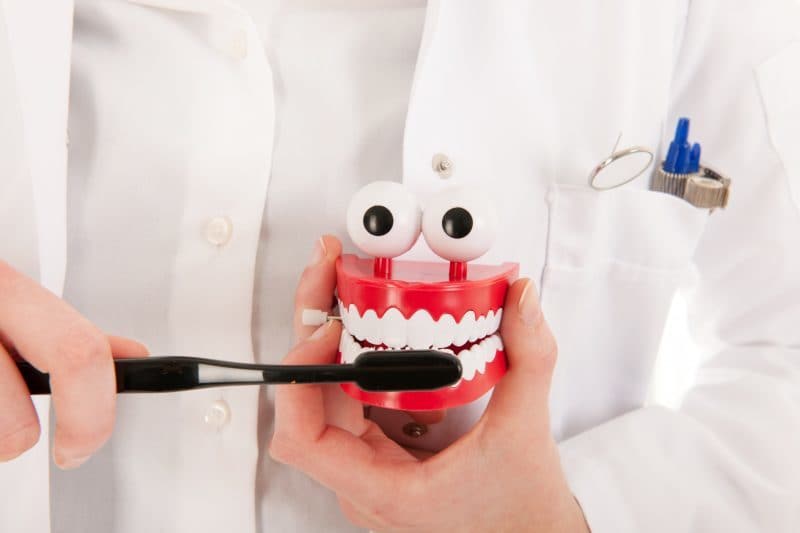 Your dentist has probably advised you on how to brush your teeth, but are you really doing it right? Proper brushing fights tooth decay and can improve your overall health and well-being. Using the following ADA-recommended techniques will keep your smile clean and sparkling.  
How to Brush Your Teeth:
Place your toothbrush at a 45-degree angle to the gums.

Gently move the brush in short strokes from side-to-side.

Brush all surfaces of the teeth–the outer, inner and chewing surfaces of the teeth.

To brush the inner surfaces of front teeth, angle your toothbrush vertically and make several up-and-down strokes.

To get rid of bacteria and for fresher breath, brush your tongue, too.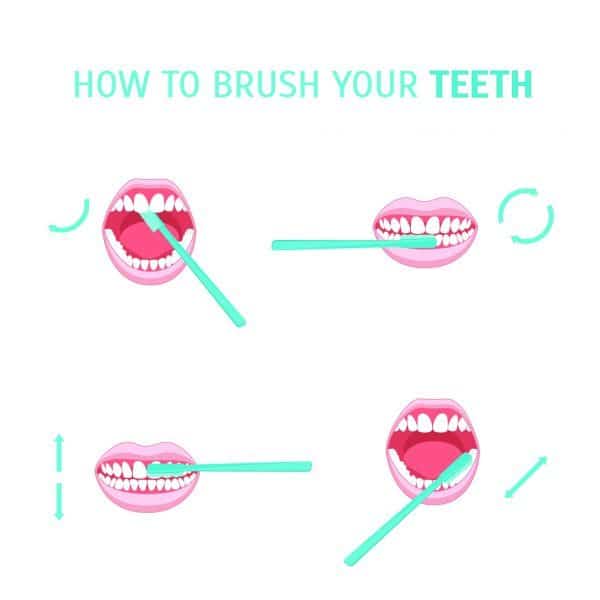 Believe it or not, proper brushing takes at least two minutes. It's important to remember to thoroughly brush difficult-to-reach back teeth and areas around fillings, crowns or other restorations.
What kind of toothbrush and toothpaste should I use?
Most dental professionals recommend using a soft-bristled, small-headed toothbrush to effectively remove plaque and debris from your teeth. A power toothbrush also works very well for cleaning teeth, particularly for those who have trouble with manual dexterity. Replace your toothbrush every three or four months.  If the bristles are frayed, buy a new brush.  A worn toothbrush won't be as effective for cleaning your teeth.
Use fluoride toothpaste with the ADA seal. There are toothpastes that not only fight cavities, but help to treat other issues such as gingivitis, tartar, stained teeth and sensitivity. Your dentist or hygienist can help you decide which type of toothpaste best suits your needs.
Brushing your teeth is only one element of a comprehensive dental care routine. Daily flossing removes plaque and food particles from between teeth and under the gumline, and can help to prevent decay and gum disease. Visiting your dentist regularly for professional cleanings and oral exams is also essential to taking care of your oral health.  
How much do regular professional dental cleanings cost?
The average fee for an adult teeth cleaning usually runs about $93, but with your DentalSave dental plan you could pay only $51, giving you a cost savings of $42. Your dentist may also recommend x-rays once a year. You can save on this and other common procedures as well. Bitewing x-rays typically cost $67. With DentalSave you could pay only $37, giving you a savings of $30. If you have any questions about how to brush your teeth, make sure to ask your dentist or hygienist at your next exam.