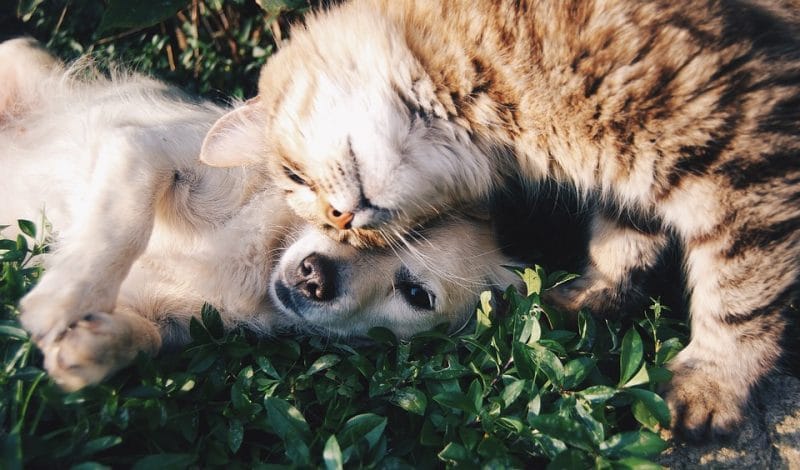 Few companions are as loyal or as lovable as dogs and cats. Unfortunately, while welcoming a pet into your home can bring endless delight, it also can prove costly — especially if your four-legged friend becomes ill or injured. Now, imagine the devastation of struggling to pay for much-needed veterinary treatment.
The good news? Several options are available to make veterinary costs more manageable. Below, we outline common approaches, including vet insurance, payment plans, and discount plans.
What Is Pet Insurance?
In many ways, pet insurance looks like standard health, dental, or vision insurance: the client pays a monthly premium and in return, is reimbursed for select medical expenses.
Pet insurance programs can vary dramatically. Typically, clients choose from a range of premium and copay options. Higher premiums are generally accompanied by lower copays — and vice versa. Unlike human-based health insurance plans, the pet owner must pay the veterinary clinic upfront for the full cost of treatment and then submit a claim for reimbursement.
Pet Insurance Costs and Potential Savings
No one pet insurance plan is ideal for every client. Costs can vary not only based on desired premium payments, but also based on the age, breed, and general health of the pet. Below is a general estimate of what you can expect to pay upfront and how much you might save with top pet insurance plans:
Healthy Paws
Health Paws premiums range from $15 to $90 per month. Plans cover illnesses (including cancer), accidents, alternative care, and more. Annual deductibles could be as low as $100 or as high as $750. 
Healthy Paws'
 claims have no caps.
ASPCA Pet Health Insurance
With rates starting at under $15 per month, 
ASPCA Pet Health Insurance
 is a popular option for those who simply desire accident coverage. Some plans cover injuries, illnesses, and prescription medications. Pre-existing conditions are not covered. Limit options range from $5,000 to unlimited.
Petplan
Offering fully customizable insurance plans, 
Petplan
 provides coverage amounts ranging from $2,500 to full coverage, as well as deductibles between $250 and $1,000. The plan is available for all veterinarians in the United States and Canada.
Common Alternatives to Pet Insurance
Pet insurance is just one of several options available for managing the cost of veterinary care. Alternate approaches are highlighted below:
Discount Plans
Pet owners frequently confuse insurance with discount plans. Both can reduce the financial burden of veterinary checkups and procedures, but they hold considerable differences.
Discount plans typically involve a specific veterinarian or group of veterinary clinics that agree to provide discounts on select procedures. Often, participating clinics are represented via network organizations, which sell discount cards at retail locations or online. Some plans offer membership on a monthly or annual basis, thereby allowing members to continually take advantage of veterinary discounts.
Discount plans are an excellent option for pets with pre-existing conditions — often, already diagnosed pets do not qualify for new insurance plans. With discount plans, however, the current health of the pet does not factor into eligibility.
The key difference between discount plans and pet insurance: discount plans do not reimburse pet owners for procedures. Rather, they provide users the potential for reduced upfront rates. These reductions can be significant — and often, they can be used in conjunction with pet insurance or payment plans.
Payment Plans
In select situations, payment plans may be available to help pet owners cover the cost of veterinary procedures over several weeks or even months. Payment plans typically are restricted to a specific veterinarian or network of clinics and may be limited to existing clients in good standing.
A similar option for pet owners struggling to pay veterinary bills: care-based credit cards, which allow individuals to take out lines of credit with the specific purpose of covering pet-related expenses.
Your furry companion deserves exceptional care — and with the right insurance or discount plan, finances need no longer stand in the way.