Top 10 Presidential Smiles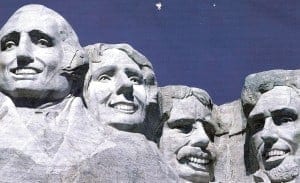 President's Day is around the corner. To commemorate your past and present Heads of State on President's Day, explore the best presidential smiles Regularly smiling presidential photos weren't always the norm, as the office was considered serious and the position lofty, but now we have presidents that are more fun and show us those (sometimes) pearly whites.
In chronological order, the 10 best presidential smiles we celebrate this President's Day include:
Historically, presidents rarely smiled in photos, but he did have a closed-mouth smirk. He suffered with dental anxiety from a faulty extraction, but did visit the dentist for problems. He brought his own chloroform to deal with his aversion!
Franklin D. Roosevelt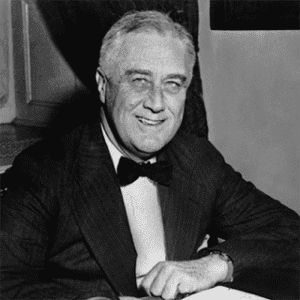 FDR had a famous smile and two false front teeth (which he lost frequently, but always wore in public). As a youngster he suffered with dental problems and had lots of orthodontic work done.
Harry S. Truman
He had a nice smile and regularly visited the dentist. He was treated for many cavities.
John F. Kennedy
He had a boyish grin that most people loved. His dentist even said he had pretty good teeth, but did have dental work (jacket crown on incisor).
Richard M. Nixon
The former actor was used to hamming it up for the cameras and had good teeth.
Jimmy Carter
He had one of the most famous and best presidential smiles, a big toothy grin with perfectly white teeth. He had good dental habits and routinely visited the dentist. It's been said he over-flossed!
Ronald Reagan
It is said that the smiling presidential photo started with him.
Bill Clinton
He had a big, wide smile and laugh.
Barack Obama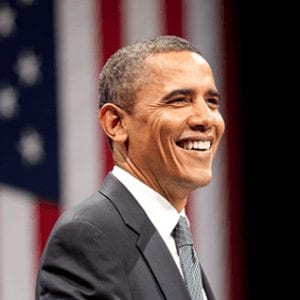 Beautiful smile, agreed upon by dentists and the general public. Dentists noted his smile appears natural and point to good genetics.
Honorable Mention
Marco Rubio
Although not a president, he is a candidate. His smile has actually been ranked as the best among the presidential hopefuls.
During early days of presidency, dental hygiene wasn't as important as it is today. Now, the POTUS is constantly seen, and you want pearly whites with a nice smile! Herbert Hoover set up a dental office in the White House, so there's no excuse for bad teeth.
This President's Day, think about your favorite presidential smile and your own!