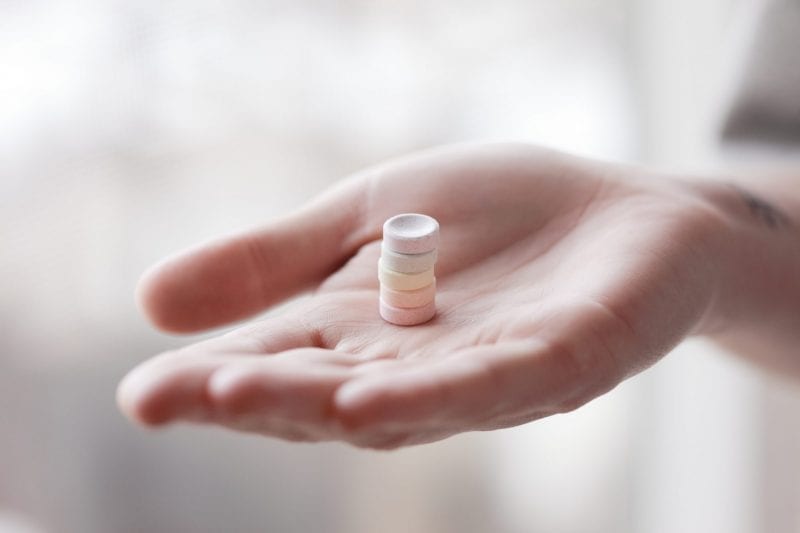 Brushing our teeth is an incredibly important part of everyone's healthcare and hygiene routine. Traditional toothpaste tubes, however, are bulky and often messy. Over time, all the excessive packaging can also wreak havoc on the environment. Toothpaste in pill form is a great alternative to traditional toothpaste. The following are four benefits of having toothpaste in a pill.
1. Less Waste
Without excessive packaging there's less to throw away and this means fewer items going into landfills. Companies that make toothpaste in pill form often use packaging that is totally recyclable. 
Business Insider
 states that 1 billion tubes of toothpaste will end up in a landfill each year. The pills that come in glass bottles can be refilled. Toothpaste in a pill is a great way to take care of teeth while also taking care of the environment.
2. Easier Storage
There's not much storage room in a lot of bathrooms. Toothpaste in pill form eliminates big tubes and bulky packaging that often makes it difficult to neatly store large tubes. Bottles will more easily fit into medicine cabinets and small drawers. Whether in cabinets, drawers or tucked away in tiny bags, toothpaste in pill bottles are extremely easy to keep neatly stored and out of sight.
3. Great for Travel
There never seems to be enough room when packing for a trip. It's tough sometimes to get big bulky toothpaste with rectangular packaging and sharp corners into tiny travel cases. Toothpaste in pill form would also be ideal for overnight activities and outdoor camping trips. Right after biting into the pill it becomes foamy, like regular toothpaste. According to the 
Bite
 website, these types of toothpaste pills are TSA approved. This means not only more space left for packing, but fewer worries about airline security.
4. Promotes Dental Health
Many people simply don't like brushing their teeth. Using toothpaste in pill form eliminates the messy aspect of squeezing paste from a tube. Pill form is also more sanitary since germs aren't passed each time the end of the tube is swiped. Keeping children motivated to brush their teeth on a regular basis is a struggle for some parents. Kids may be more prone to brush if it's as easy and fun as using a pill!
Toothpaste pills can make it easy and convenient to brush teeth while providing less waste. The pills can be found online and in select stores. Toothpaste in pill form may become the next big thing and the future of keeping teeth clean and healthy!