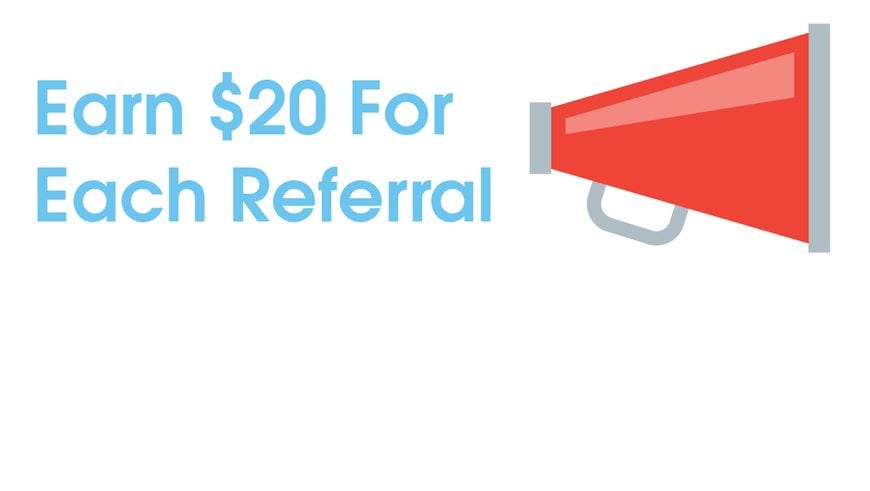 Referring a friend to DentalSave is beneficial in more than one way. You won't only feel great about assisting your friends or relative to get quality dental care, but you will also earn 20 dollars for helping them. Your friend, neighbor, family member, or co-worker will then have an trusted dental discount plan with immediate access and unlimited use, plus additional savings on vision, prescriptions, hearing and more.
Referring A Friend Is Easy!
Referring a friend or a family member to earn 20 dollars is very easy! Simply grab a few of the dental refer a friend flyers after you leave your dental appointment from one of our discount dental plan network dentists and write your name on the back of your card. To encourage them to sign up, ensure that you tell them some of the things you love about DentalSave. For instance, you can describe some of the benefits that DentalSave members enjoy such as;
Discounted vision care
Reduced cost of hearing aids
Being able to get all prescriptions for less
Over 40,000 access points to receive dental services from nationwide
Be able to save up to 45% off on the total dental costs
Your friend, relative or family member that you refer can sign up by calling 800-5890-1597. Make sure that your friend uses your member ID when signing up to ensure that you your $20 referral credit and so that they also receive the 20% discount. You'll receive the $20 dollars after your friend has been active for more than 30 days after which we will send you a check via mail.
The More You Refer Your Friends, The More You Earn
By spreading the word about the great perks offered by DentalSave, you get rewarded. For each friend you reward you earn $20, and the friend that you refer saves 20% from the membership application fee.
You aren't limited to the number of friends that you can refer, nor is there a limit to the discounts you'll receive. The more you refer DentalSave to friends and family, the more you'll earn.
You now know that joining DentalSave has several benefits. DentalSave works similarly to wholesale price clubs and provides members with exclusive discounts to dental care services of up to 45% off all dental procedures. Unlike insurance policies, you won't have to wait for months before you become an active member. When you join, you are covered immediately. You also don't have to worry about filling any claim forms.