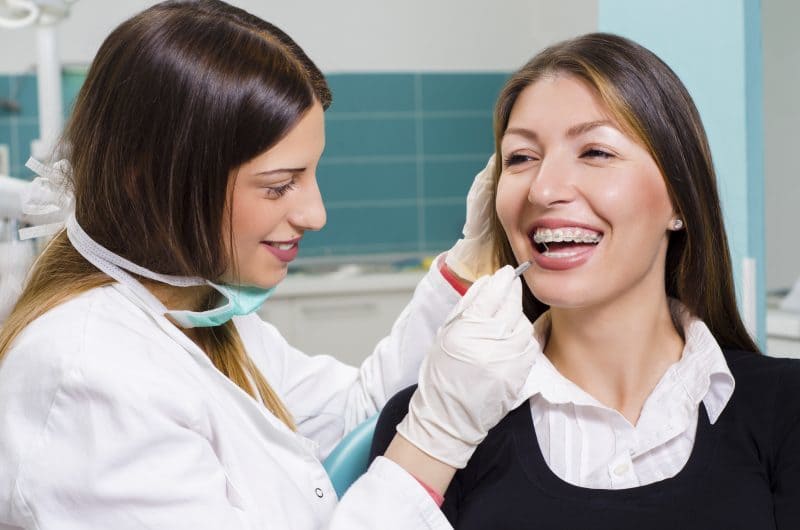 Orthodontic braces can often cost up to $8,000. Since few families can afford to pay an $8,000 dental bill, you should look for ways to qualify for free or discounted braces. Even if you can't find free options in your area, you can always make braces more affordable by getting a dental discount plan.
Smiles Change Lives with Affordable Braces
Smiles Change Lives has been helping families with the cost of braces since 1997. The program focuses on the needs of people between seven and 21 years old. Those who qualify for free braces from Smiles Change Lives must:
Have good oral hygiene without any unfilled cavities
Not wear braces currently
Have at least a moderate need for braces
Meet the organization's financial guidelines, which vary by state
Smiles Change Lives will pay for your child's braces, but you have to pay a $30 non-refundable application fee and a non-refundable $650 financial investment. Even though you have to pay nearly $700, it's still a great deal.
Medicaid and CHIP Grants for Free Braces
If you qualify for Medicaid or the Children's Health Insurance Program, then your state government may pay for you or your children to get braces. Qualifications vary from state to state, so you will need to get information about the requirements where you live.
In most cases, your family needs to live near the poverty line to benefit from Medicaid and CHIP grants. Still, you should explore your state's requirements to double-check your eligibility.
DentalSave Dental Plans
If your family doesn't qualify for free braces through Medicaid or CHIP, then you should consider getting a dental plan that will lower orthodontic prices. DentalSave's dental plan can help you save a considerable amount of money on braces for children and adults.
Once you have a DentalSave plan, you get a discounted rate for all of your dental needs, including orthodontics. If your dentist typically charges $7,000 for metal braces, then you can expect to spend about $5,250 when you have a DentalSave plan.
In most cases, DentalSave members qualify for a 25-percent discount on braces. You'll need to talk to your dentist to see exactly how much your braces will cost after a DentalSave discount.
Using braces to straighten teeth can make you healthier and more attractive. Find an option that works for you so you can have an orthodontist apply the braces as soon as possible.