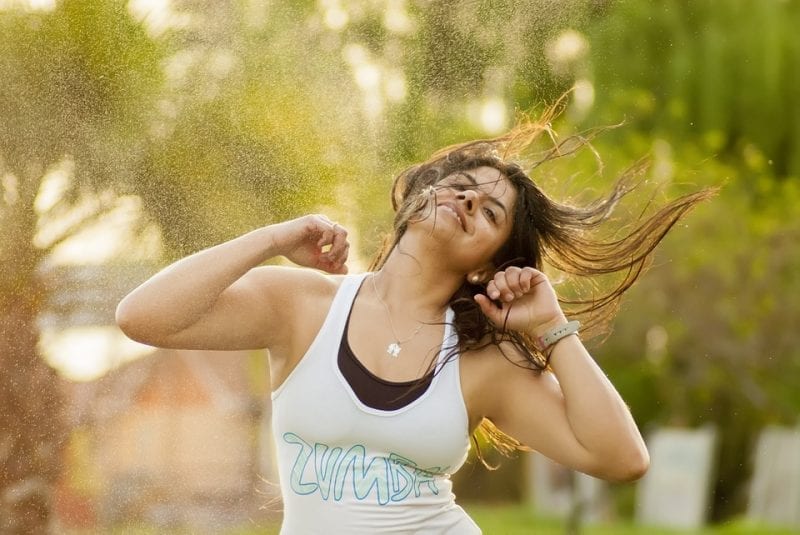 Perhaps it's hard to get people to floss, but they love doing the Floss Dance. The Floss Dance recently became trendy when a 16-year-old, known as the Backpack Kid, performed it on SNL while Katy Perry sang her song "Swish Swish." Now, there are hundreds of examples of kids and adults doing the dance online.
How the Floss Dance Started
Before the Backpack Kid danced on SNL's stage with Katy Perry, he posted his dance moves on Instagram. The Backpack Kid, whose name is Russell Horning, posted videos of him performing the Floss Dance in 2016.
Horning has plenty of other dance moves, too. In fact, he had about half a million followers before he appeared on SNL. One of his moves even got reposted by Rihanna. That helped him get a lot of exposure.
In the videos that Horning posted around this time, he was always wearing a backpack. That's where he got the nickname "The Backpack Kid." He wore the backpack because he thought it looked cool. It used to belong to a friend of his. When Horning noticed how cool the backpack looked, though, he traded a pair of shoes for the bag. It quickly became his trademark look.
The Floss Dance Goes Viral
When Katy Perry performed on SNL in late May of 2017, she brought along an entourage of dancers. Each dancer took a turn in the middle of the stage. Most of them are interesting to watch, but they're not captivating. That changes about 2:25 minutes into the video when a lanky teenager wearing a backpack rocks his way to the center.
The Backpack Kid moved so quickly that some people thought the video had been sped up to make him seem more impressive. Nope. That's how talented and coordinated Horning really is.
Not surprisingly, flossing went viral. Now, The Backpack Kid's Instagram profile has more than 2.1 million followers.
The Dance Continues
Flossing has inspired hundreds, if not thousands of imitators. Miranda Sings, a performance artist who has a show on Netflix, released a hilarious video demonstrating how to do the dance. Her awkwardness gives the dance a whole new level of charm. Plus, she has no idea how to do the dance.
At some point, Spiderman got in on the action.
tWitch, the DJ for The Ellen DeGeneres Show, tried to teach members of his audience how to do the dance. He got mixed results.
Finally, everyone agrees that flossing is fun. Unfortunately, The Backpack Kid wishes that people would use the dance's real name. He calls it "The Russell."