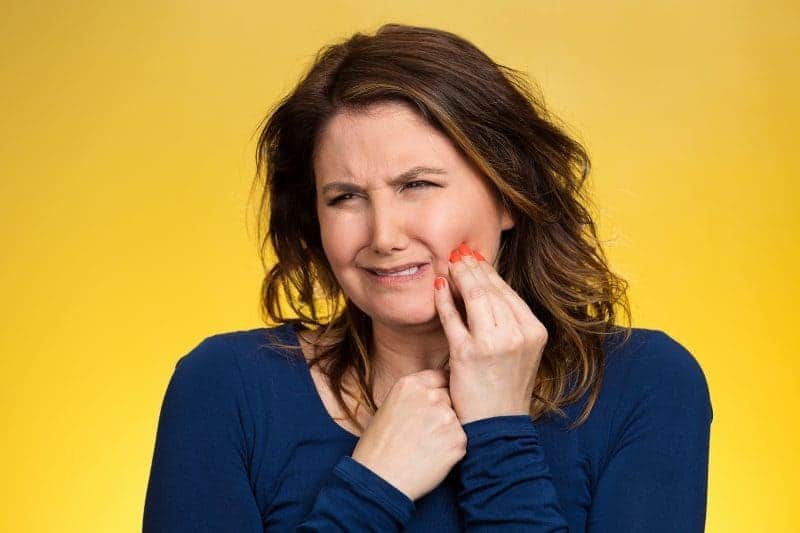 Sensitive teeth can make everyday activities like eating and drinking feel like torture. If you have sensitive teeth, then you can follow these four tips to improve the condition and avoid pain.
Use a Softer Toothbrush
Brushing with a hard bristle toothbrush can make your sensitive teeth even more sensitive. Switching to a softer toothbrush could lower the amount of discomfort you experience. Make sure that you brush gently. If you use too much pressure, your soft toothbrush could cause just as much pain as a hard one.
Try Toothpaste for Sensitive Teeth
Abrasive toothpaste can also make your teeth more sensitive. Switching to a toothpaste designed specifically for people with sensitive teeth could prevent the pain you want to avoid.
Desensitizing toothpaste usually contains ingredients that prevent pain in your teeth. Common ingredients include potassium nitrate, stannous fluoride and strontium chloride. Before you buy a new toothpaste for sensitive teeth, you should research the ingredients on the Environmental Working Group's website to make sure they won't hurt you or the environment.
Avoid Acidic Foods and Drinks
Over time, acidic foods and beverages can remove your teeth's protective enamel. Eventually, you could lose enough enamel that your teeth become sensitive.
Avoid carbonated drinks, yogurt, wine, citrus fruits and other foods that contain high levels of acid. If you want to enjoy an acidic drink, use a straw so the liquid won't touch your teeth. You should also follow the beverage with a cup of water or milk to balance the amount of acid in your mouth.
Visit Your Dentist
Most people with sensitive teeth can overcome the problem by using the right products and avoiding certain foods. Other people may have dental problems like gum disease and tooth decay. You won't know the underlying cause of your sensitivity until a dentist diagnoses the condition.
You can make your trip to the dentist more affordable by getting a DentalSave dental discount plan membership. DentalSave negotiates prices with dentists so you can save 20 to 50 percent on the services you receive. If you need to come back for a gum graft, filling or dental surgery, you still benefit from lower prices.
Having a DentalSave membership will also make it easier for you to get regular dental cleanings that help you avoid future problems.
Sensitive teeth can cause so much pain that people start to avoid their favorite foods. By visiting the dentist and making a few changes in your dental hygiene routine, you have a good chance of reducing or eliminating the sensitivity.