It's not always easy to find a local dentist. Most of us don't have the time to shop around and aren't sure how to evaluate the dentists in your area.
DentalSave can help. Our participating dentists are state certified, fully insured, and reviewed by our members. They're some of the best in the business.
Read on for tips for finding the right dentist in your community.
Know what you need
Make sure your local dentist is able to meet your family's needs. A few things to consider:
Do you need a dentist with experience treating children? Most general and family dentists can fit the bill, and some have additional training in pediatric dentistry (see info on specialties below). Ask about the patient mix at the clinics you're considering.
Do you have any special health or accessibility needs? If you have a chronic dental or medical disease, ask dentists whether they've seen other patients with your condition. If you or someone in your family has a disability, make sure clinics can accommodate specific needs. For example, can they treat patients in wheelchairs?
Does going to the dentist make you anxious? Many people avoid dental care out of fear. Some dentists especially good at treating patients with dental anxiety or phobia—ask how they ensure patients are comfortable.
Ideally, you and your dentist should be together for the long haul. Find a local dentist and clinic team near you who respect your unique needs.
Learn about dental specialties
The American Dental Association recognizes nine different dental specialties. Each requires training and skills beyond what's necessary to practice general or family dentistry.
Most people see general dentists in their neighborhood who can refer them to specialists as needed. But if you know you need specialized care—braces from an orthodontist, for example, or a root canal from an endodontist—you may want to go straight to a specialist or find a general dentist with good connections.

Do you need specialty care?
The American Dental Association defines the dental specialties—learn about them on the ADA website.

Does your dentist have a referral network?
You may not need specialty care now, but that could change down the road. Ask general dentists about their referral networks.

Is your dentist active in professional organizations?
Asking about professional organizations is another way to establish a dentist's connections. It also helps you gauge their commitment to staying up to date.

What's their educational background?
While you're at it, ask where dentist went to school and what degrees and certifications they've earned. It's another great way to assess their skills and interests.
Make sure they accept your discount plan,

insurance, or both
Finally, make sure dentists accept the plans you belong to. Find out the following: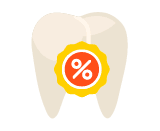 Does your dentist participate in discount plans?
DentalSave's search tools can provide a quick answer to this question.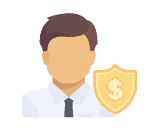 Does your dentist take your insurance?

insurance?
If you have dental insurance, make sure the dentists you evaluate accept your plan. Many insurance plans provide online listings of their dentists, or you can ask the clinics you contact.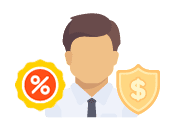 Can you use both discount and insurance plans?
If you're a discount plan member who also has dental insurance, be sure to ask whether clinics accept both plans. Many do, but their policies can vary.
Find a dentist now
DentalSave's dentist search tool let you identify dentists by recognized specialty or area of expertise. Try them out and see who you find in your area.
Use DentalSave's dentist search to find local providers who participate. If you're not already a DentalSave member, sign up now to start saving right away.