Dental Implants
One of the biggest advances in dentistry in the past 40 years, dental implants employ state-of-the-art materials and procedures that will have your smile looking like new. An extremely effective way to replace missing teeth, implants provide a viable and comfortable long-term option for most patients.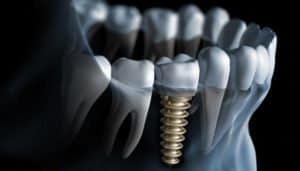 What are Dental Implants?
What Does an Implant Look Like?
Will I need additional or special care after my implant?
If you think you need an implant, consult your dentist. There are a number of steps that occur over a few office visits. Before or after your implant, you can expect to receive x rays and more.
Discounts on root canals and other related procedures are included in all dentalsave memberships.