DMD vs DDS: What's the Difference?
If you're looking for a new dentist and wondering whether you should choose a DMD vs DDS, you may be confused about what these abbreviations actually mean.
DDS vs DMD
All dentists have the abbreviations DDS or DMD after their names. So what's the difference? According to the American Dental Association, there is no difference between the two degrees. DDS stands for Doctor of Dental Surgery and DMD stands for the Latin phrase "Dentariae Medicinae Doctor" which translates to Doctor of Dental Medicine. Dentists with either degree have graduated from an accredited dental school and are highly trained professionals in their fields.
Accredited dental schools determine which degree is awarded. Both degrees use the same curriculum requirements—commonly three or more years of undergraduate studies plus four years of dental school are required to graduate and become a general dentist. In order to practice, dentists must also pass a rigorous national written exam and a state or regional clinical licensing exam. Further post-graduate training is required to become a dental specialist such as a pediatric dentist, orthodontist, or oral and maxillofacial surgeon. Some oral and maxillofacial surgeons go through additional medical training in which they earn an MD degree as well.
Additionally, dentists must meet yearly continuing education requirements for the remainder of their careers to stay up-to-date on the most recent scientific, technological and clinical developments.
How much will dental treatment cost?
Whether you choose a DMD vs DDS, treatment costs will be similar. Take the fee for an adult prophylaxis (teeth cleaning) for example, it usually runs about $93, but with a DentalSave Dental Plan you could pay only $51, giving you a cost savings of $42. You can can also search the dentist database to find a DMD or DDS in your area.
Activate your dental discount plans in minutes
and use it the same day.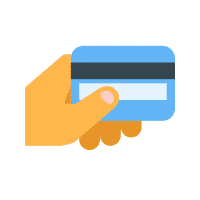 Purchase a Monthly or an Annual Plan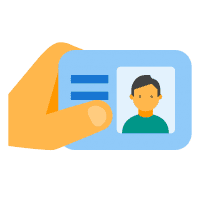 Use Your Membership Card at a Participating Location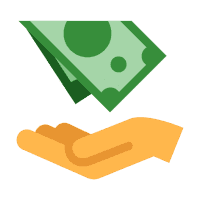 Save on Every Visit & Every Procedure